On April 29, the asteroid known as 1998 OR2 is zipping by our Earth. It will not hit our planet, but it will be quite an experience for those who will observe this event with telescopes.
The asteroid 1998 OR2 is enormous, and our astronomers did a great job and took some images of it. Precisely this encounter will be the closest of all that we have seen in the past hundred years, claims RT. Furthermore, the distance between the asteroid and Earth is very safe, but it may look closer than we expect, so be ready to see everything.
Two teams of astronomers took the snaps of this asteroid, and from the pictures, we can see that the 1998 OR2 is getting only brighter. You can take a look at the picture, and see with your eyes, the fantastic path of the enormous asteroid, and the changes it makes.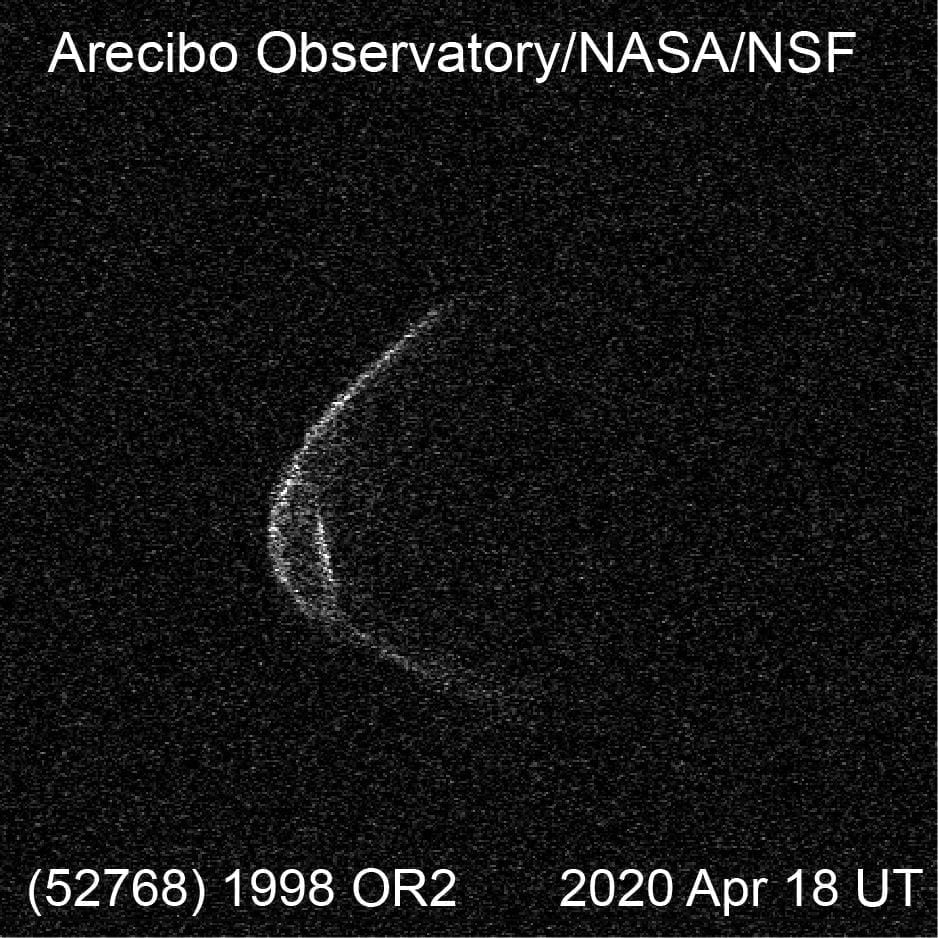 Precisely this asteroid can teach those who observe it with their telescopes something new, and they may learn something more about asteroids at a deeper level. The more we know about space rocks, the more prepared we will be in the future to protect our planet from these space objects that are a severe threat.
Numerous astronomers are observing this space rock 1998 OR2 and will continue so until it passes by Earth without any consequences.
#TeamRadar and the @NAICobservatory staff are taking the proper safety measures as we continue observations. This week we have been observing near-Earth asteroid 1998 OR2, which looks like it's wearing a mask! It's at least 1.5 km across and is passing 16 lunar distances away! pic.twitter.com/X2mQJCT2Qg

— Arecibo Radar (@AreciboRadar) April 18, 2020
About the asteroid, Space.com has given a statement. According to Space.com, astronomers estimate that the asteroid 1998 OR2 is from 1.1 miles to 2.5 miles (1.8 to 4.1 kilometers) tall. This massive asteroid represents a severe threat to human civilization. But, as we already said, the distance between Earth and asteroid is safe, and there is no place for panic. Asteroid 1998 OR2 will miss our planet Earth on April 29, 2020.
NASA has the needed equipment, and the astronomers there track every giant near-Earth asteroid and other space objects that may represent a threat to our planet.
If you don't have a piece of equipment, for example, a telescope, don't desperate, you can still track the asteroid, many sites will do a live stream on April 29.
For all the space lovers, this is a very interesting and exciting event, and we don't know what the future brings us, maybe the next asteroid will be even taller, who knows. But, what is sure is that you must take your telescopes and observe this unique asteroid.
Good luck and enjoy the gift from Nature.

You can now follow I Believe In Mother Nature On Facebook & Instagram